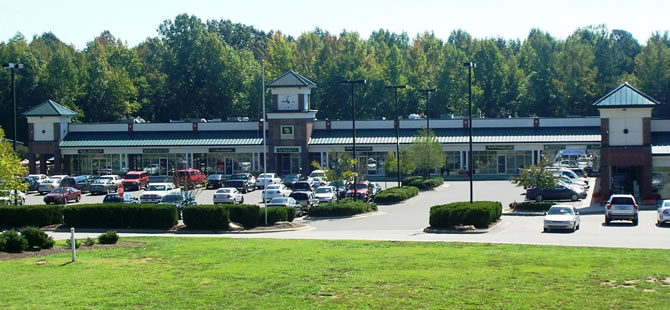 Morrisville Square is an upscale neighborhood shopping center with an international flair for restaurants as well as retail services for health, fitness, personal care, child education and shopping.
Shop, dine, browse Morrisville Square merchants...a great assortment of dining options and locally owned businesses

Morrisville Square has a delicious variety of shops and restaurants to help meet all your shopping, services and dining needs.
Choose dining cuisine from Chinese, Mexican, South Indian or Vietnamese. Watch for new stores coming soon!
The Chiropractic Wellness Center, and a personal fitness trainer offer health and fitness services for patrons. A Hair Salon is also among the currently available retail services.
The Morrisville Square Creative School for pre-school children, and the Paramount Montessori School are also located at the shopping center.

With additional stores and shopping venues planned at Morrisville Square, a balanced-mix of shopping venues and boutiques is our goal to give to this great community.
In addition to our retail stores and services, Morrisville Square offers a spectacular Rewards Club to help you save money -- with incredible specials and coupons. Win great prizes from various retailers and receive monthly information and events happening at Morrisville Square.
Thank you for shopping Morrisville Square.